It's a new year and we're grateful for a fresh start! But let's be real: There are a few things for which we are NOT so grateful: namely, the fat bulges and flabbiness we acquired after months of self-quarantining. Without a doubt, 2020 was a tough year for maintaining our physiques. But this is precisely why we are super excited to offer LOVE YOUR BODY SPECIAL at AVIE!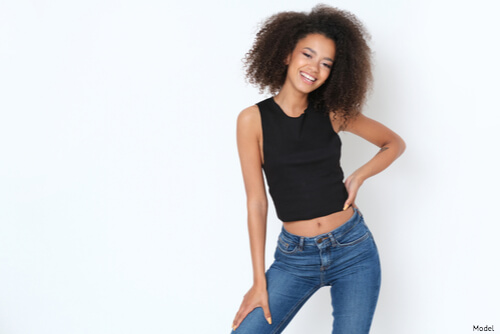 You deserve to love your body! You've been through a lot, and you deserve some extra help while you are working toward your self-improvement goals. This month, we are thrilled to bring you our carefully curated specials which are designed to set you on the right track this year. Here's a look at how you can save while achieving your best body.
AVIE!'s Love Your Body Special:
Save $1,000 when you purchase four or more cycles of CoolSculpting® Love Your Body Package (save 33%)
CoolSculpting is a non-invasive fat reduction treatment that is specially designed to reduce pinchable pockets of fat on your body. After a season of enjoying holiday cookies and treats (and it was worth every last crumb!), CoolSculpting is a wonderful tool to help you get a jumpstart on your fitness goals. You see, pinchable fat is very hard to reduce with diet and exercise alone. CoolSculpting is a game changer, because it gives you the extra help you need to make noticeable improvements, reducing that unwanted fat without spending excessive time at the gym or starving yourself. Keep in mind that CoolSculpting is not a replacement for diet and exercise. Instead, we'd like you to consider CoolSculpting as the perfect complement to a healthy diet and exercise regimen. We can help you design a regimen that meets your exact needs so you can achieve the results you want on your own terms.
We can't wait to help! Get a fresh start with us today by taking advantage of our Love Your Body Package! Please call 703.870.3844, go online or request a consultation today. See you soon!
— Kim