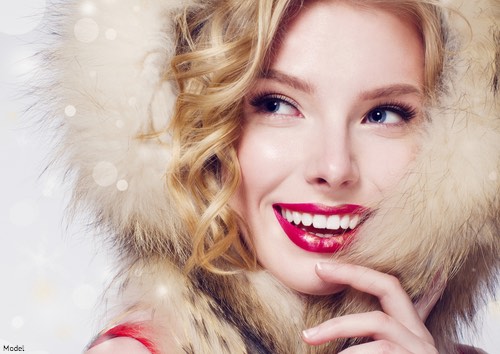 Want to know the secret to getting a radiant, head-turning complexion in time for the holidays? Perfect, because we can't wait to share it with you! The secret is starting a series of laser treatments this month at AVIE! Not only are we offering month-long specials to help you save on the highest quality services, but we are also dedicated to providing you with the best of the best when it comes to the types of skin treatments and level of care you can expect from our team.
Here are a few of our favorite glow-getting treatments to help you bask in the spotlight at every family event and photo opportunity this holiday season:
The newest in BBL® technology, BBL HERO™ is an innovative new photofacial treatment for reducing sun damage and signs of aging anywhere on your face or body with no invasive measures and little to no downtime! BBL HERO, as with other laser skin treatments, is a perfect treatment to do in the fall and winter when your skin is more protected from the sun's harmful UV rays. We love providing BBL HERO because it is fully customizable to your individual goals and addresses many common concerns, such as:
Age spots
Sunspots
Lines and wrinkles
Redness and rosacea
Uneven skin tone
Dull skin
Small veins or broken capillaries
With BBL HERO, you can get noticeable results four times faster, with three times the peak power and twice as much cooling as traditional IPL (intense pulsed light) treatments. This leaves you with a more comfortable and efficient experience without compromising the results you'll love!
This month, treat your skin to the power of BBL HERO with our Erase Summer Sun Damage special: You'll receive a FREE SkinMedica® Lytera® 2.0 Pigment Correcting Serum with the purchase of three BBL HERO treatments, for a synergistic boost of benefits!
Halo fractional laser skin resurfacing can give you a much-deserved "Halo Glow" just in time for the holiday season! Halo is the world's first hybrid fractional laser, and is designed to refresh and renew your skin from deep within for long-term complexion benefits including improved:
Pore size
Sun damage
Fine lines and wrinkles
Scars
Dullness
Rough texture
Uneven tone
Halo's unique dual-laser technology simultaneously treats both the inner and outer layers of your dermis for more thorough and intense renewal. Because Halo's fractional laser treats only a fraction of your skin, it results in faster healing and less downtime! What's not to love about that?
Now is the perfect time to invest in self-care and skin renewal while SAVING with our Years Younger Package: Enjoy 20% OFF our unique combination treatment featuring Ultherapy® for a non-surgical uplift, Halo with Alastin® Skincare for a smoother, brighter glow and 2 mLs of Juvéderm® Voluma® XC for a fuller, lifted and intensely refreshed you. This package was curated to help you look younger in a matter of six weeks — just in time for the holidays!
Injectables
You may have noticed that part of our Years Younger Package is 2 mLs of Voluma XC dermal filler. That's because dermal fillers — and Botox, too — are some of the best ways to achieve a significantly younger, revitalized look with ease!
Not sure whether you would benefit most from Botox or fillers? We'll break down the benefits of both here, and remind you that Botox and fillers also work GREAT when paired together! We will work closely with you during your personal consultation to evaluate your skin and your goals, and develop the ideal regimen just for you.
Botox®: When administered by highly skilled professionals like those on the AVIE! team, Botox can help you smooth away lines and wrinkles on the forehead, between the brows and around the eyes (crow's feet). Botox works by relaxing the muscles underlying these wrinkles.
Dermal fillers: Fillers are distinct from Botox because they address different areas and work differently — that's why they make such a great treatment pairing! There are many different kinds of fillers, each designed to restore youthful volume to different areas by injecting a modified form of hyaluronic acid (HA), a substance that occurs naturally in your body. At AVIE!, we offer the Juvéderm family of fillers, which includes:
It's clear that total skin rejuvenation is possible well ahead of the holiday season, and we don't know anyone who deserves to love their look more than you do! Reach out to us at (703) 870-3844 or request a consultation online today to get started.