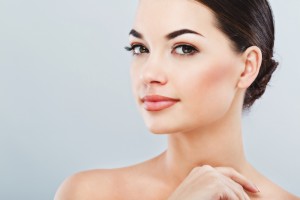 The aging process causes a natural decrease in the production of collagen and elastin in the skin. Collagen and elastin are responsible for keeping our skin tight, smooth, and youthful looking. Once these proteins become less prevalent, the skin can become lax and wrinkled. Uplift loose, sagging skin on the face, neck, and, décolletage with Ultherapy® at AVIE! Medspa!
FDA-cleared Ultherapy utilizes tried-and-true ultrasound energy to lift and tighten lax skin for a refreshed, younger-looking you. Ultherapy triggers collagen and elastin production to result in firmer, tighter skin and a decrease in fine lines and wrinkles in the treated area. Improvements with Ultherapy treatments can be seen shortly after treatment with full results appearing over time.
AVIE! is an Ultherapy Ultra Treatment Provider and is one of the first to provide Ultherapy in the Leesburg area. Ultherapy is the ideal treatment for those who are looking for a lift, but aren't ready for invasive surgery. Look and feel uplifted on the face, brow, neck, jawline, and under the chin with Ultherapy!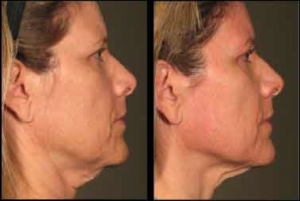 Schedule your Ultherapy consultation at AVIE! Medspa and Laser Center in Leesburg, VA by calling 703.870.3844 today.