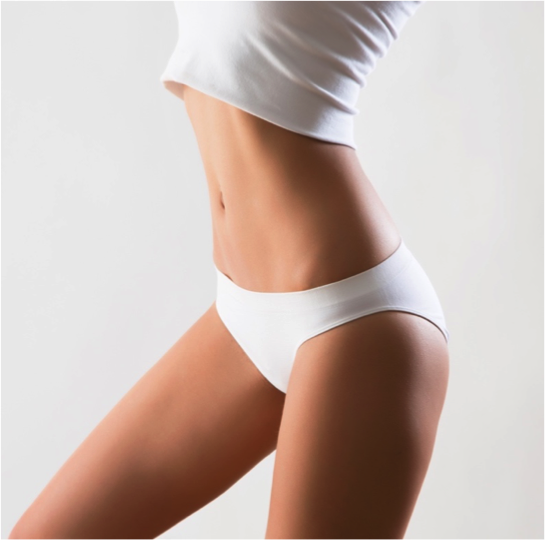 As owner of one of the most trusted medspas in Virginia, I pride myself on providing an extensive menu of cutting-edge treatments. But with so many options, how do you know which services are right for you?
Take body contouring. I get asked all the time about our various contouring treatments because we offer five exciting options for improving your shape and form, and it can get a bit confusing!
Finding the right treatment for you can be boiled down to a few factors—the type of contouring you are looking for, the area of the body you'd like to see improvement in, and the type of technology used for best results. To help you determine which body contouring treatments are right for you, here's a brief rundown:
CoolSculpting® is a non-invasive fat-reduction treatment ideal for slimming down stubborn fat almost anywhere on your body, such as the muffin top or upper arms. CoolSculpting is great for trimming "problem" spots and can reduce up to 25% of fat in targeted areas, but it doesn't tighten the skin.
VelaShape® can help diminish the appearance of cellulite on the arms, thighs, flanks, and abdomen with radiofrequency (RF) and infrared energy. Using a vacuum-like system to heat and massage targeted areas, VelaShape can shrink fat cells and improve skin texture.
Kybella® can reduce excess fat under the chin with injections of deoxycholic acid. Kybella is only effective on small areas of the body, making it ideal for the chin area. Because it offers no skin-tightening benefits, some clients opt for a session of SkinTyte II™ or Ultherapy® following their Kybella treatments.
SkinTyte uses light energy to firm and tighten skin anywhere on the body by heating and then contracting collagen. While SkinTyte isn't a fat-reduction treatment, it can provide a slimmer appearance by tightening the skin.
As the premiere body contouring destination in Northern Virginia, we can't wait to help you determine which options are right for you! Give us a call today at 703.870.3844  to set up your consultation.
–Kim