We're quickly approaching back-to-school season, but this year many of us are also heading back to the office as well, making this the perfect time, in many ways, to treat yourself to the highest quality aesthetic services!
Of course, certain treatments provide the best — and most timely — results in the fall, when our skin is most in need of repair and our contours can be slimmed and toned with more privacy. Wondering which treatments we're talking about, and how you can know if they're right for you? Keep reading!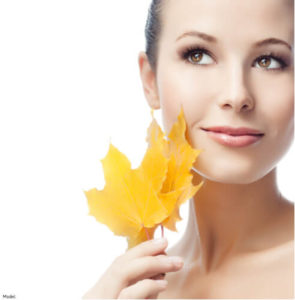 Here are a few of our favorite treatments for helping you FALL in love with the skin you're in this season and year-round!
Forever Young BBL™
Forever Young BBL is a fall-favorite laser skin rejuvenation treatment because not only does it effectively correct the sun damage your skin suffered over the summer months, but it also helps your skin look noticeably younger just in time for holiday gatherings and photos!
With Forever Young BBL, the same BBL (BroadBand Light) photofacial technology that improves uneven skin tone also provides clinically proven age-defying benefits. And when we say "clinically proven" you can rest assured that we really mean it! The Forever Young study conducted at Stanford University and published by the Journal of Investigative Dermatology demonstrated that BBL photofacials not only deliver visibly brighter, more radiant-looking skin, but also work on a deeper molecular level to alter the skin's cells. This treatment changes the very genetic patterns of aging skin so it more closely resembles younger skin.
At AVIE!, you can benefit from the advanced photofacial training of our nurse and Master Aesthetician, Kim Marinetto, who actually received certification for Forever Young BBL under the founding father of BBL™ technology, Dr. Patrick Bitter.
Halo™ laser skin rejuvenation
Haven't heard of the "Halo Glow"? It's time you experienced it for yourself! This unique fractional skin resurfacing treatment is the world's first hybrid fractional laser, meaning it treats not just the surface of your skin but the deeper dermis as well, revealing stunning complexion improvements with minimal downtime. Halo can help you improve:
● Pore size
● Hyperpigmentation
● Sun damage
● Fine lines and wrinkles
● Scars
● Dullness
● Rough texture
● Uneven tone, and more.
Halo is a great treatment for early fall, as your skin likely needs to recover from summer sun damage and it can help you discover a healthier, more radiant complexion just in time for the holidays! Your Halo results are typically noticeable within the first week after treatment, but continue to improve in the following weeks as your skin naturally heals and rejuvenates.
Non-invasive body contouring
If you, like us, have been busy all summer with long-overdue plans, we understand it's hard to prioritize your own aesthetic goals and wellness at the same time. That's why now is the perfect time to make yourself a priority and achieve your body goals without surgery or downtime!
● EMSCULPT NEO® is the first and only non-invasive body sculpting procedure to simultaneously reduce fat and build muscle in four convenient 30-minute sessions, spaced one week apart. EMSCULPT NEO can help you love your contours by improving troublesome areas including the abdomen, buttocks, thighs, arms and calves.
● EMTONE® can be used alone or in combination with EMSCULPT NEO or other contouring treatments. It is the first and only body contouring device to target all causes of cellulite and loose, crepey skin without downtime! If you are one of the 90% of women who have cellulite, we want you to know it's not your fault. Cellulite can be caused by a variety of factors including sun damage, body fat and skin laxity. EMTONE can help you rediscover smoother skin, reduced cellulite and skin texture improvements with ease.
● A key way to boost any body contouring treatment is by using Alastin® TransFORM. This revolutionary medical-grade skincare product is formulated to complement and enhance the results of your body contouring and skin tightening treatments. In fact, a new study published in The Aesthetic Surgery Journal (ASJ) found that TransFORM also provides "skin smoothing effects and the appearance of more youthful-looking skin when used twice daily, without any procedures."
This fall, take the opportunity to invest in yourself by reaching out to us today at (703) 870-3844 or requesting a personal consultation online.