We couldn't have made it through 2020 without you, and we mean that literally! As a local business, we can't tell you enough just how grateful we are to be able to stay in business and continue serving you. Thank you for entrusting AVIE! with all your aesthetic and wellness needs!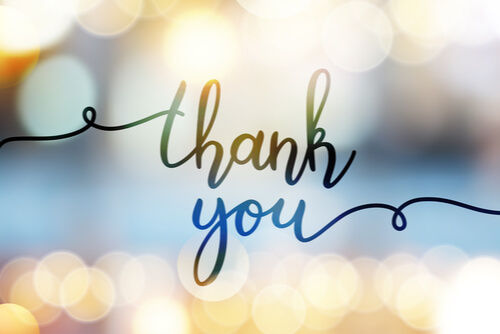 To be honest, we can't believe it's been 12 years since we first opened our doors, in March 2009. Did you know that AVIE! is a female-owned business, owned and operated by Kim Marinetto, RN and Master Aesthetician? "I'm so proud to be a local business owner," says Kim. "I am honored to serve Leesburg and Northern Virginia!" Another fun fact is that Kim selected the name "AVIE!" because it means "to life!" Kim felt and still feels that this word perfectly embodies her philosophy and passion for improving the quality of life for her clients and community by providing life-changing services.
"Everyone deserves to look and feel their absolute best," says Kim. "I am constantly researching technologies and skin care products so I can provide you with the absolute best results possible. You deserve it!" To this end, Kim has carefully curated a menu of award-winning services, including Botox®, dermal fillers, HydraFacial®, Vivace™ Microneedle RF, CoolSculpting®, EMSCULPT®, BBL™ photofacial, Halo™ laser skin resurfacing, Ultherapy®, laser hair removal, medical-grade skin care products, platelet-rich fibrin matrix (PRFM) and much more!
Another fun fact is that AVIE! is under the medical direction of Dr. Khalique Zahir, who performs expert blepharoplasties at AVIE! Kim and Dr. Zahir, along with the rest of the AVIE! team, work closely together to help clients strike a balance between correction and prevention. "It's easier to prevent than to correct," says Kim. For this reason, Kim and her staff work hard to educate clients so they can become active participants in caring for their skin. "It's a two-way street," says Kim, "and it's also a long-term commitment if you want your best results. We have the latest and greatest tools, but you also need to do your part. We can help you learn all the skills you need! Our favorite part of the job is watching you love your results for the long term!"
As the aesthetic world continues to advance, Kim and her team are strongly committed to advancing their skills and knowledge, undergoing regular training to stay up to speed on the latest techniques and safety precautions so that clients can expect the highest level of care and benefits. "We can't wait to help you look and feel amazing this year!" says Kim. "AVIE! is about self-care in every way, and you deserve some serious YOU time!"
To learn more about AVIE! and our life-changing services, please call 703.870.3844, go online or request a consultation today. See you soon!