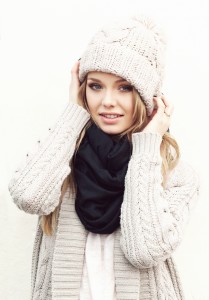 "Though the weather outside is frightful" your skin doesn't have to suffer! AVIE! in Leesburg, VA offers countless spa services to keep you glistening this holiday season. For all your beauty needs, come to AVIE! for a little pre-holiday pick me up!
Want to look years younger for the New Year, without invasive plastic surgery? Our North Star Peel™ is perfect for the long weekend between the holidays, reducing the appearance of fine lines, wrinkles, age and sun spots, acne scarring and sun damaged skin.
Combine your North Star Peel with Microtherapy at AVIE! to take your results to the next level. Microtherapy can smooth wrinkles, reduce the appearance of acne scars, large pores, surface imperfections and hyperpigmentation. This Leesburg, VA treatment is most effective when used to supplement other skin rejuvenation treatments to both enhance results and ensure that the effects last longer.
Are your fine lines and wrinkles beginning to show your age? AVIE! offers a number injectables including: BOTOX®, Juvéderm®, Voluma™XC and more that help to reduce the sight of these unattractive lines. With most of these treatments you can expect immediate results and to have little to no downtime. Don't wait, get back your young, radiant glow!
Without the sun, the dark hair on our arms, legs and other problem areas is more prominent. Rid yourself of that hair with Laser Hair Removal from AVIE! Safe and effective with no downtime, laser hair removal leaves skin undamaged and smooth. Safe on all skin types, the laser light destroys the hair follicle and leaves the surrounding skin unaffected.
Interested in a holiday pick me up from AVIE!? Call 703.870.3844 or email info@https://aviemedspa.com for your consultation!