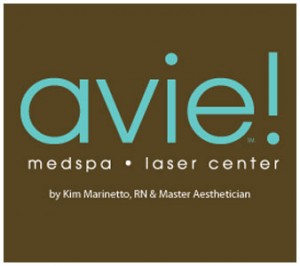 Almost everyone has one area of their body that they just aren't in love with. Whether it's stubborn belly bulge, unwanted muffin top or love handles, or even sagging skin, we aren't perfect. At AVIE! MedSpa and Laser Center in Leesburg, VA, we don'texpect anyone to be perfect, but we are happy to help you feel more confident and beautiful in your body with our variety of body contouring services!
The AVIE! Team, led by RN and Master Aesthetician Kim Marinetto and Dr. Khalique Zahir are experts in body contouring procedures that can deal with unwanted fat and shape you up to your desired image. Numerous treatment options in Leesburg, from ProLipo™ Laser Liposuction, to CoolSculpting®, UltraShape®, VelaShape® III, SkinTyte™ and more, provide solutions for different concerns in various areas of the body. Whether you are looking for fat removal, skin tightening, cellulite reduction, or more, AVIE! has a solution for you!
The expert staff at AVIE MedSpa provides Leesburg and northern Virginia clients with the highest level of care and service. The team at AVIE! is constantly learning and updating their practices to remain the premier body contouring experts in Northern Virginia. With over twenty years of collective experience in the field, you can feel certain that the AVIE! team will deliver fantastic results no matter what your desires may be.
Don't live unsatisfied with certain areas of your body—take the initiative and call 703.870.3844 for more information on body contouring procedures today!