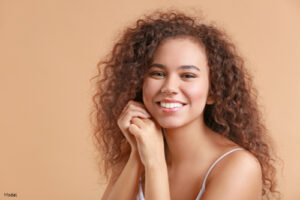 We pride ourselves on providing the latest and greatest aesthetic devices at AVIE! because we are passionate about providing you with the highest level of results possible. You deserve to enjoy amazing improvements to the look and feel of your skin, as well as impressive body contouring and wellness improvements, and that's precisely why we continually upgrade our menu with the most advanced and effective technologies on the market.
Most recently, we upgraded our HydraFacial MD® to HydraFacial Syndeo™! We also upgraded our Vivace™ RF microneedling device to VirtueRF microneedling! We are so excited about these upgrades; we can't stand it!!! As you may already know, we also upgraded our body contouring menu this past year with EMSCULPT NEO®, an FDA-cleared and totally amazing muscle building and fat reduction treatment, and MOXI™, a "prejuvenation" laser skin resurfacing tool. We are also thrilled to provide a new wellness treatment for improving bladder leaks, called EMSELLA®.
So, let's get right into why we love these amazing new devices, plus how they can help you achieve your best this spring and beyond:
So, what's so special about HydraFacial Syndeo?
We'll tell you! First off, HydraFacial Syndeo offers more customization than ever before, from oodles of serums to treatment tips. You can even choose the lighting you want during your treatment. Yes, the HydraFacial Syndeo features cool lighting features to make your treatment as soothing and as fun as possible! Plus, Syndeo features LightStim Elipsa LED light therapy to help boost collagen growth, reduce acne-causing bacteria and spur overall skin revitalization.
What's more, HydraFacial Syndeo provides a next-level patient experience with Wi-Fi connection! Before your session, simply login to the HydraFacial Nation Mobile App to get the most out of your treatments, including:
Taking a personalized Selfie Assessment & Skin Profile
Treatment recommendations
Of course, HydraFacial Syndeo offers all the same amazing complexion benefits as HydraFacial MD (and more!), including exfoliating dead skin cells and impurities, deep cleaning pores with a glycolic and salicylic peel, extracting impurities with vortex suction and infusing skin with hyaluronic acid, peptides and antioxidants. All these steps work in tandem to leave your skin with a deep-clean purity and revitalizing glow that lasts.
Now, let's talk about VirtueRF microneedling!
We are totally thrilled that Vivace decided to make its amazing RF skin tightening treatment even more effective, because that means you will see even better results! VirtueRF is also designed to be more precise, gentle and comfortable than ever before, making it possible to treat even delicate areas around the eyes with ease.
Here are other awesome VirtueRF microneedling benefits:
Exclusive robotic precision delivery (RPD) system, making the insertion of the microneedles so exact that it creates no tearing or trauma to the skin (unlike traditional microneedling pens or inferior RF microneedling systems).
Optimal skin renewing results, revealing tighter, smoother, younger-looking skin with no social downtime.
LED light helps improve acne (blue light) or stimulate new collagen growth (red light).
Multiple handpieces, enabling the treatment of almost any area of the face or body, even the delicate eye area.
Awesome post-treatment mask! After your VirtueRF treatment, we will apply a Microcurrent Dual Face Mask. This state-of-the-art sheet mask technology is a wet mask that immediately soothes the skin with sodium hyaluronate, aloe vera extract and caffeine, and uses patented Tissue X™ microcurrent technology to deliver these skin-soothing ingredients deep into the skin. This mask is also packed with antioxidants, vitamins and moisturizing and anti-inflammatory properties to reduce redness and speed post-RF microneedling healing.
Last, but not least, VirtueRF is appropriate for almost all skin types and tones, even tanned or dark skin! It's also suitable for all ages of skin! Most importantly, your results will improve over time as your skin continues to produce new collagen and elastin at an accelerated rate, up to six months post treatment. You'll be able to enjoy benefits for the long-term!
Have you heard about "prejuvenation" with MOXI?
At AVIE!, we refer to MOXI as the "baby Halo" treatment! MOXI is a fractional laser skin resurfacing treatment that literally rolls across your skin, creating a unique yet comfortable spark-like sensation (which is a sign that it's triggering your skin's natural healing response). From light to intense treatments, we can tailor your MOXI treatment to your exact needs and downtime preferences. But there's really no downtime with MOXI, though your skin may look red for a few hours following your treatment. The best part is the results. MOXI helps stimulate new collagen and elastin growth, resulting in smoother texture, brighter tone and a lit-from-within glow that lasts.
Here's the scoop on EMSELLA:
EMSELLA is a breakthrough treatment that can improve urinary urgency and frequency, which can occur as a result of pregnancy and aging. EMSELLA uses the same technology as EMSCULPT NEO. But instead of stimulating abdominal, thigh or buttock muscles with high-intensity focused electromagnetic (HIFEM® ) energy, EMSELLA stimulates your pelvic floor muscles. What's amazing about EMSELLA is that you can be treated wearing your clothes. All you have to do is sit in a chair for 28 minutes while HIFEM energy literally works out your pelvic floor. Without any invasive measures or downtime, a series of EMSELLA treatments can be truly life-changing, helping you reduce bladder leakage and live more comfortably and confidently.
We can't wait for you to experience the benefits of these treatments for yourself! Learn more about HydraFacial Syndeo, VirtueRF microneedling, MOXI, EMSELLA or EMSCULPT NEO by calling us at 703.737.0197 or requesting a consultation online today.