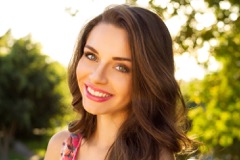 At AVIE!, we know that even small changes can have big effects on your confidence in your appearance. Although it might not seem like much at first, any amount of hair thinning or hair loss can keep your spirits down and make you feel less youthful and comfortable than you used to be. We are dedicated to restoring that confidence with advanced non-surgical platelet-rich plasma hair restoration treatments!
PPR hair restoration works by stimulating hair follicle growth to restore the thick, healthy hair you are used to. By injecting the purest form of platelet-rich plasma, called PRFM (Platelet-Rich Fibrin Matrix), directly into the scalp these next generation PRP treatments encourage hair follicle production and result in fuller, more luscious locks. Since PRP is drawn from your own body, you can trust that it is an all-natural boost of your current system that will help you safely reach your desired results with minimal to no side effects!
Patient comfort is a priority at AVIE!, so the treatment area is numbed prior to the treatment to ensure that your results come without pain or unwanted side effects. Results can be seen after a series of at least three treatments performed once every four weeks.
Restore your hair and your confidence with PRP hair restoration treatments in Leesburg at AVIE! Medspa. Call 703.870.3844 to schedule your consultation today.