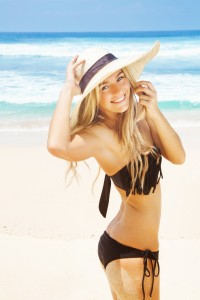 With summer quickly approaching, you cannot hide in your sweatshirt and turtleneck forever. But before you are forced to shed the winter coat, shed unwanted, stubborn fat with CoolSculpting from AVIE! MedSpa in Leesburg, VA.
Since 2010, CoolSculpting has been FDA-cleared for non-invasive fat reduction. As a credible treatment, CoolSculpting safely and effectively eliminates belly bulge, "muffin top" back fat, bra fat, outer thighs, love handles and more for our Leesburg, VA clients. The treatments works by freezing fat cells beneath the surface, without damaging the surrounding skin. Results can be seen as early as 30 days following treatment and best results are seen within 3-4 months. This makes it a great time to rid yourself of unwanted fat as the summer months are upon us!
Don't make this summer another one to cover up! With over 700 CoolSculpting procedures performed at AVIE!, we are the #1 provider of CoolSculpting in Northern Virginia. Additionally, earning the distinction of being a CoolSculpting Certified practice, we are certain our clients are receiving the very best care from experienced professionals in Leesburg, VA.
With over 1 million treatments performed worldwide, CoolSculpting is an international success with proven results. It eliminates stubborn, unwanted fat that is resistant to diet and exercise noninvasively with no surgery or downtime.
Call us to schedule your consultation for your first step to cooling off this summer. Call 703.870.3844 today!