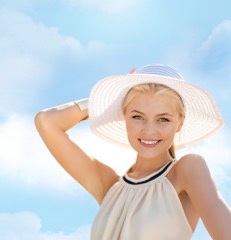 Don't let signs of aging be written on your face! Keeping your age a secret is an art form, and with facial rejuvenation treatments in Leesburg, Virginia at AVIE! Medspa, you can retain that bright and youthful glow you know and love. PRP Facial and PRP Facelift treatments are the latest and greatest in anti-aging services at AVIE!, and help you restore a glowing look you'll love this summer.
What is PRP? Good question! PRP Facial and PRP Facelift both rely on the transformative power of your own body to revitalize a healthier, more youthful facial appearance. PRP stands for Platelet-Rich Plasma, which is drawn out from your blood in order to stimulate collagen and elastin production that turns back the clock on signs of aging. At AVIE!, we use PRFM (Platelet-Rich Fibrin Matrix) which is the purest form of PRP containing little to no red or white blood cells to improve the texture, tone, and clarity of your skin.
PRP is loaded with vital growth factors that are absorbed by your skin and utilized to heal damaged or dull cells. During a PRP Facial, the PRP is applied to the outer layer of the skin prior to a microtherapy treatment. This combination allows the PRP to quickly penetrate into the skin, showing results almost immediately and continuing to show optimal results with a series of treatments. There is almost no downtime, and treatments can be completed in less than thirty minutes.
A PRP Facelift works to smooth away fine lines and wrinkles and leave you with improved skin tone and texture. A PRP Facelift treatment injects the PRP into the desired areas of the face. Your PRP Facelift can be combined with dermal filler treatments for a PRP Facelift Plus for enhanced results! A PRP Facelift Plus can restore lost facial volume and diminish fine lines and wrinkles for a younger-looking you. As results begin to appear in the weeks and months following treatment, clients can see a more youthful tone and complexion.
Don't settle for signs of aging! Restore a youthful glow with PRP Facial and PRP Facelift treatments at AVIE! Medspa. Call 703.870.3844 to schedule your consultation today.