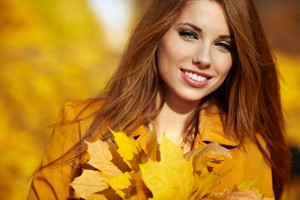 Before we know it, the holiday season will be here and we will want our skin to be glowing and photo-ready! Now is the perfect time to start preparing your skin for the holidays at AVIE! Medspa and Laser Center. With skin rejuvenation treatments and medical-grade skin care products, your skin will be radiant for any event, family gathering or holiday party.
Coupling skin rejuvenation treatments in Leesburg with medical-grade skin care can help you achieve a holiday glow. At AVIE!, we recommend chemical peels or photofacial treatments to prepare your skin for the holidays. Leesburg chemical peels are customized to your skin's needs and desires to provide you with optimal results. Photofacials can improve the appearance of freckles, age spots, fine lines, redness, and brown spots for clearer, younger-looking skin. Both chemical peels and photofacials at AVIE! are quick and easy treatments that can transform your skin in just a few sessions!
AVIE! Medspa offers many medical-grade skin care products including SkinMedica®, Lira™ Clinical, Elta MD®, and more! Committing to a medical-grade skin care regimen can work wonders on the skin. Combining this type of regimen with skin rejuvenation treatments like chemical peels or photofacials can leave you with enhanced skin rejuvenation results!
When you have a complimentary consultation at AVIE!, you'll get expert advice based on your skin's unique needs.


For more information on which skin rejuvenation treatment and medical-grade skin care lines are best for you, call AVIE! Medspa and Laser Center at 703.870.3844.