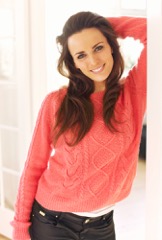 We call them cute names like "muffin top" and "love handles" but these pesky pockets of fat on our bodies are anything but. This season, we think it's time you left the belly fat to Santa. And thanks to CoolSculpting®, a cutting-edge fat reduction treatment performed at our award-winning medspa, you can.
For those bulges that won't seem to quit no matter how hard you diet and exercise, CoolSculpting is the ideal remedy. We can't say enough about this FDA-cleared, non-surgical treatment. From your double chin and bra fat to your belly bulge and thighs—you name it, CoolSculpting can slim it.
After consulting with our skilled clinicians to pinpoint your exact trouble zones and goals, you'll undergo a relaxing treatment as we apply cooling panels to your skin. With no downtime, CoolSculpting can literally freeze your fat away and ultimately produce noticeable, brag-worthy results. Though multiple sessions may be necessary to obtain your personal best, your contours will continue to improve over time as your body naturally eliminates the frozen fat.
As always, you're in the best of hands at AVIE! As the premier body contouring destination in Northern Virginia, AVIE! is a Certified CoolSculpting Provider. In fact, we're the number-one CoolSculpting provider in Northern Virginia, having performed more than 1,600 highly successful treatments.
Trim the tree—and your fat—this winter! For your free CoolSculpting consultation, call us at 703.870.3844.