It's been a long year to say the least.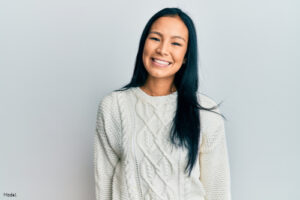 Whether you've transitioned back to in-person normalcy or are still rockin' that remote life, we know you've put in the work to make 2021 the best it could have been. With the New Year and new possibilities upon us, we thought it would be helpful to give you some tips and tricks for an amazing 2022!
1. Get plenty of sleep.
You can't function at your best without enough sleep, there's just no way around it. Sleep can help with everything from improving concentration and productivity to fighting off the common cold to reducing signs of aging. That's right, getting a good night's rest helps your skin rebuild its collagen, thereby reducing wrinkles and age spots. If you allow enough time for your body's cells to rejuvenate every night, you'll wake up looking and feeling refreshed and ready to tackle the new year!
2. Stay hydrated.
Drinking enough water each day may be something you need to practice in the new year. There are so many health benefits to staying hydrated, including maximized physical performance, improved energy levels and brain function, reduced headaches and a boosted metabolism. The bottom line: Dehydration can affect you mentally and physically. Get to know how much water your body needs to stay hydrated, it's one of the best things you can do for your overall health!
3. Make time for exercise.
Yes, we know a lot of people name 'exercise more' as their New Year's resolution. But making time for regular exercise doesn't have to mean a trip to the gym every day. There are many types of physical activity to work into your day, including swimming, running, jogging, walking and even dancing! Regular exercise can benefit your brain and body by improving your mood, helping with weight loss, building strong muscles, increasing your energy levels, reducing your risk of chronic disease and helping skin health, to name a few. However you want to incorporate exercise into your life, know you'll be doing wonders for your health, inside and out!
4. Spread kindness.
This may be something you already do regularly, but it can't hurt to find new ways to spread kindness. Number one, smile more. It's a minor gesture but you could be leaving a positive impact on someone's day by smiling or saying hello to a familiar face in the grocery store or on your walk around the neighborhood. Other small gestures include holding the door open, paying it forward in the coffee line and even sending a nice message to an old friend or colleague. It's so easy to do nice things for others that'll make them and you feel great!
5. Practice self-care every day.
We are thrilled to see you in the New Year for your favorite medical spa treatments. But remember, the little things you do every day to bring yourself joy is also self-care at its best. Be kind to yourself, whether that means taking the weekend off to relax and recharge, practicing meditation, trying an outdoor workout, indulging in retail therapy or getting out of town. Do whatever you need to help manage stress and stabilize your mood. We hope you continue to practice self-care at home and at our medspa, you deserve to treat yourself!
We can't wait to start a new year with you! Here's to 2022! To learn more about our treatments and services at AVIE! Medspa and Laser Center, give us a call at (703) 870-3844 or request a consultation online today.