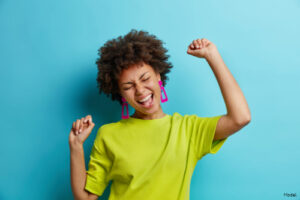 Every day, when we see the amazing results we can achieve with our aesthetic treatments, we get so excited we could scream with joy — and we sometimes do! (LOL!) But honestly, is there anything more exciting or exhilarating than loving what you see when you look in the mirror? That joy and confidence you feel when you feel your absolute best is priceless, and that's exactly what we aim to achieve for you every day at AVIE!
For all these reasons and more, we've designed Love Your Body Packages! We want you to experience success and SAVE while you're doing it!
This month, you can save $1,000 when you purchase 4 or more cycles of CoolSculpting®!
You can also save $500 when you purchase a series of 4 EMSCULPT NEO® treatments for the following areas: Abs, Buttocks, Anterior or Posterior Thighs!
In case you're new to the non-invasive body contouring world, EMSCULPT NEO and CoolSculpting are the world's leading technologies for trimming fat and building muscle without invasive measures or downtime:
EMSCULPT NEO can help you build up to 25% more muscle and reduce fat by 30%! What's more, EMSCULPT NEO can also repair rectus diastasis by 19%! Rectus diastasis is super common among pregnant women or after pregnancy, when your belly sticks out because the space between your left and right belly muscles has widened. With EMSCULPT NEO, you now have a way to fix it without surgery or downtime! But there's more. EMSCULPT NEO can also help you improve visceral fat, which is located deeper within your body, closer to your internal organs. Visceral fat is bad for your health, and doctors traditionally recommend diet and exercise to help reduce this harmful type of fat. But with EMSCULPT NEO, you have even more help to improve your health! Studies indicate that EMSCULPT NEO can reduce visceral fat by up to 19%.
CoolSculpting is ideal for reducing those pinchable pockets of fat that you can't seem to shake, even with dieting and exercise. What a lot of people may not realize is that CoolSculpting was created specifically to tame this stubborn type of fat, called subcutaneous fat. It's the fat that you can pinch, located in the outer layers of skin.
SO, WHAT DOES YOUR BODY CONTOURING REGIMEN LOOK LIKE?
Depending on your unique needs and goals, we'll carefully review our technologies with you to come up with a game plan that may include a combination of technologies. Or, we may decide that your first step should be a series of one treatment. The possibilities are endless!
Don't forget that we're in this together! All of us at AVIE! are passionate about being here for you through every step of your aesthetic and wellness journey. To learn more about our services, please call 703.737.0197 or request a consultation online today.