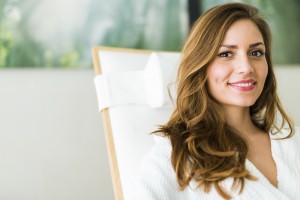 At AVIE! Medspa, we understand that the variety of skincare treatments and medical spa services we offer can seem overwhelming. There are so many treatments that address various concerns like wrinkles, dull skin, age spots, sun damage, and more. So which one are you supposed to choose? The good news is you don't have to choose on your own!
The experienced team at AVIE! helps each individual client choose which skincare treatments are best. We believe skincare is not a "one size fits all" treatment. Our team evaluates each client based on their unique skin condition, concerns, and desires. We can help choose exactly which treatments will address your concerns and give you the results you desire!
At AVIE!, we know skincare. Improving damage and signs of aging is not a "one and done" or overnight approach. It takes years to damage the skin and show signs of aging, so naturally, it takes a comprehensive skincare program to treat these common concerns. This involves receiving a series of treatments (spaced a few weeks apart, depending on the treatment) for desired results. Some comprehensive programs may also include an at home medical-grade skincare regimen.
Find out which skincare treatments and products are best for your skin at AVIE! Medspa and Laser Center in Leesburg, VA. Call 703.870.3844 to schedule your comprehensive skincare program consultation!