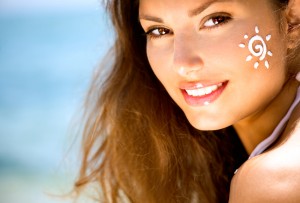 While many desire a "sun kissed" glow during the summer, we can't forget how much harm the sun's rays actually cause to our skin. Take care of your skin this summer with the newest sunscreen from SkinMedica!
SkinMedica's latest sunscreen is a one of a kind product! It's not just a sunscreen, it's a superscreen! This superscreen offers sun protection, sun damage repair as well as anti-aging properties. SkinMedica Superscreen is formulated with UVA, UVB and UVC sunblock, infrared block and a trio of antioxidants called ir-sol. SkinMedica Superscreen is available in a tinted SPF 34, non-tinted SPF 34 and SPF 50 plus.
SkinMedica Superscreen feels great on the skin as it protects, repairs and improves signs of aging! In addition to applying SkinMedica Superscreen, add extra protection from the sun's harmful rays by wearing hats or staying in the shade. Protecting your skin from the sun this summer can help avoid sun damage for more youthful looking skin!
Experience this one of a kind repair and anti-aging sunblock! Contact AVIE! MedSpa and Laser Center at 703.870.3844 for more information about SkinMedica Superscreen!