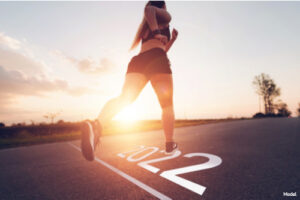 Happy New Year! If you've set body contouring goals for yourself, it's a great time to go ALL IN with the help of the AVIE! team! Thanks to recent advancements in non-invasive body contouring, AVIE! is equipped with best-in-class technology to help you achieve your best body with incredible ease. Our mission at AVIE! has always been to help you live your best life in every way, with greater confidence and joy. We are your partners in the pursuit of excellence, and we can't wait to see the smile on your face when you look in the mirror, feeling utterly amazed by your new contours!
Here's a closer look at three body contouring technologies that can help you achieve what you didn't think was possible:
DO YOU WANT TO REDUCE FAT AND BUILD MUSCLE?
FDA-cleared EMSCULPT NEO® is a non-invasive body contouring treatment that combines muscle building with fat reduction to help you sculpt, trim and tone your abs, buttocks or thighs. If you've ever experienced a plateau in your workouts where you can't seem to make any more progress, EMSCULPT NEO is the treatment that will take you to the next level. It does the exercise for you!!! In fact, EMSCULPT NEO can help you build up to 25% more muscle and reduce fat by 30%! What's more, EMSCULPT NEO can also repair rectus diastasis and visceral fat by 19%! Isn't that amazing? This technology does it all — without invasive measures or downtime!
READY TO DITCH THAT UNWANTED FAT?
FDA-cleared CoolSculpting® is the world's first non-invasive fat reduction treatment. CoolSculpting is designed especially for subcutaneous, pinch-an-inch fat that defies all exercise and diet regimens! This stubborn fat could survive a nuclear war, we think, but it doesn't stand a chance with CoolSculpting in the picture. A series of CoolSculpting treatments can help you fit into a smaller jeans size by trimming down a muffin top or abdominal fat. If thigh fat is your nemesis, CoolSculpting is a wiz at trimming down saddle bags, too. Let's not forget double chins and upper arm fat. The sky is your limit with CoolSculpting!
SAY SO LONG TO CELLULITE AND LOOSE SKIN
Since the beginning of time, cellulite and loose skin have been concerns that we've simply accepted as a sad fact of life. We were told it was a matter of genetics and there was nothing we could do to fix it. BUT THOSE DAYS ARE OVER! WOOT WOOT! Enter EMTONE®, the first and only non-invasive, no-downtime device to dramatically improve the look of cellulite and loose skin on the legs, buttocks or abdomen. EMTONE's claim to fame is that it simultaneously delivers both thermal (heat) and mechanical (massage) energy, helping to address the various causes of cellulite and skin laxity with comfort and ease.
COMBINE AND CONQUER
Best of all, all these amazing technologies work beautifully together to help you achieve a synergistic boost of body contouring benefits! At AVIE!, we are your partners in body contouring, and we know what it takes to get you next-level results.
If you're still not a believer in our non-invasive body contouring technologies, we are ready to convert you to our cause! AVIE!'s very own team members can personally attest to these amazing treatments, and they can't wait for you to experience the joy of body contouring for yourself! You deserve to feel confident and free in 2022! Let us help you get there!
To learn more about non-invasive body contouring, please call 703.737.0197 or request a consultation online today.