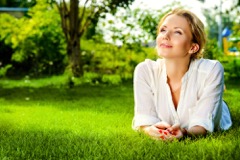 It's true what they say, the eyes are the windows to the soul. They're also often the first feature that people notice during a casual interaction, so shouldn't they make an impression? As we get older our eyes can appear dark or sunken due to loss of facial volume, and deep crow's feet can form along the sides.
At AVIE!, our innovative eye rejuvenation package works to turn back the clock by battling back against signs of aging like crow's feet and wrinkles, as well as bags under the eyes, for a completely refreshed new look. The treatment includes a tailored combination of one syringe of dermal filler, a PRP injection, and an Alastian™ eye cream treatment. Each component is strategically formulated to complement the others for the maximum effect and duration of your results.
Dermal fillers enhance facial fullness by restoring the natural volume that diminishes with age. This gives your face a subtle, youthful-looking lift without stress or downtime of a surgical procedure. The next step is a PRP, or Platelet Rich Plasma, injection. PRP is found in your own blood stream, making it completely natural and safe for use in many different areas of the body. It contains numerous growth factors and proteins that promote healing in damaged skin cells, gradually repairing the tissues for vibrant glowing skin. Finally, the Alastian eye cream is used to enhance the effects of the other treatments even further. It promotes healing and stimulates collagen production for long-lasting, beautiful results.
It's about time you see a difference in your eyes! To learn more about AVIE! MedSpa's complete eye rejuvenation package, call 703.870.3844 and schedule a consultation today!