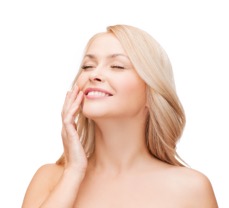 It's awfully silly, but it certainly gets the point across fast! Dermaplaning at AVIE! Medspa is a fabulous way to effectively exfoliate your skin, leaving you with smoother, healthier-looking skin you'll be excited to show off!
As you lay back and relax, we'll gently pass a sterile surgical blade across your skin to remove the outermost layers of dead skin cells and the fine, vellus hairs on your face.
Dermaplaning in Leesburg is a great complement to any of our skin care treatments and products, from chemical peels to photo facials. Another bonus: Because it removes dead skin, it can also enhance your skin's ability to absorb medical-grade skincare products.
Best of all, dermaplaning involves absolutely no side effects or downtime, so this gentle exfoliation technique is suitable for everyone! Call us to schedule a consultation at 703.870.3844.