The reasons for dabbing coverup all over our faces each morning are seemingly endless, whether it's concealing general redness or hiding broken capillaries, freckles or sunspots. Uneven skin tone is one of the top complexion concerns we treat here at AVIE!, and it affects most of us! But we are here to tell you that you don't have to be addicted to your makeup routine any longer. If you yearn to love your skin again, and you love the idea of simplifying your makeup routine, it's time to try a series of non-invasive BBL™ photofacials here at AVIE!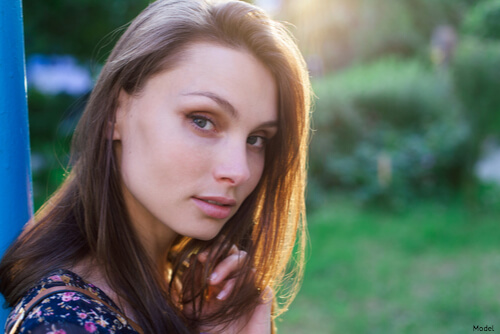 BBL is the gold standard for correcting pigmentation concerns, so you can't get a more effective treatment option.
We write about BBL all the time because this clinically-proven skin treatment provides dramatic complexion benefits with incredible ease. In case you aren't familiar, a BBL photofacial is a non-invasive intense pulsed light (IPL) treatment that stimulates your skin with intense pulses of healing light, triggering your skin to renew itself from the inside out, breaking up pigmentation spots and redness so your skin looks clearer and brighter.
BBL photofacials are a wonderful tool to add to your beauty arsenal.
Because BBL stimulates renewal, the benefits keep coming long after your treatment, as your skin continues to grow new collagen and elastin. Buildable benefits are why we love undergoing periodic BBLs. Many of us undergo seasonal BBLs, one every four months, to reverse sun damage and stay on top of our skin's aging process. Routine BBLs are wonderful for staving off the aging process. In fact, a Stanford University study on Forever Young BBL™ revealed that regular BBL users had skin that looked ten years younger than its actual age. By the way, I underwent advanced training with the creator of Forever Young BBL, so my team and I know how to administer the highest level of treatments for your best results.
BBL is so easy!
BBL works without breaking the surface of your skin. This means you won't have to undergo any downtime. This is helpful if you're fitting in a BBL on your lunch hour. So when you think about it, BBL is a no-downtime treatment that reveals brighter, more evenly-toned and more radiant skin. What else could you ask for? Best of all, you can save this month while we're offering a BBL special: Purchase three BBL face treatments, receive three free BBL neck treatments ($600 value)!
To learn more about BBL and getting clearer skin, please call us at 703.870.3844 or request a consultation online today!
— Kim