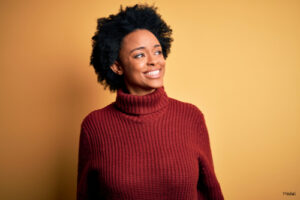 Need a break from the holiday hustle and bustle? Want to invest in yourself? Looking for ways to turn back the clock? To smooth, plump and perfect your look this holiday season, look no further than AVIE! Medspa and Laser Center for your favorite aesthetic solutions.
Here's a look at three proven ways for you to achieve luminous skin in the months ahead:
Botox®
Say so long to lines and wrinkles with FDA-approved Botox. The world's most popular non-surgical cosmetic treatment, Botox injections work by relaxing wrinkle-rousing muscles on your forehead, between your brows or around your eyes. Within days following your treatment, you'll begin to see smoother, years-younger skin! Injections are also ideal for preventing lines and wrinkles from forming in addition to smoothing away existing ones. With no downtime, you'll be able to return to your usual day with complete ease! And to maintain your refreshed, youthful look, we recommend coming back for three to four treatments per year.
Dermal filler
If you're looking to plump up the volume, in addition to reversing signs of aging, our FDA-approved dermal fillers — Juvéderm® XC, Vollure™ XC, Volbella® XC or Voluma® XC — may be perfect for you! No surgery. No downtime. Dermal fillers replenish lost facial volume and smooth away fine lines and wrinkles as a fast, effective age-defying treatment. Here's how dermal fillers work: Smooth gel filled with molecules of hyaluronic acid (HA) is injected into the skin to restore moisture and add volume. You'll even see your results immediately following treatment! AVIE! has performed over 315,000 Botox and dermal filler treatments since 2009, and we can't wait to help YOU achieve your best skin!
Medical-grade skin care
At AVIE!, we only provide physician-grade, research-based skin care lines to bring out your best complexion. The results-driven products help boost the results of professional aesthetic treatments as well as replenish skin for optimal health and radiance. AVIE! proudly offers a variety of professional skin care lines, including Alastin® and SkinMedica®. Achieve and maintain healthier, more vibrant skin for years to come with a variety of products packed with proven ingredients like antioxidants and peptides. Not sure which products are best for your skin type and goals? Not to worry! Our dedicated team of skin care experts is ready to work with you during your personal consultation to analyze your skin and develop the ideal product regimen for you.
Want to learn more about skin revitalizing treatments and products? We're here to answer any and all of your questions! Give us a call today at (703) 870-3844 or request a consultation online.