We know your mind is in a zillion places this time of year, but since we're in the aesthetic business, it's our job to remind you that a shiny new year is right before you! And we all know what comes with every new year: resolutions!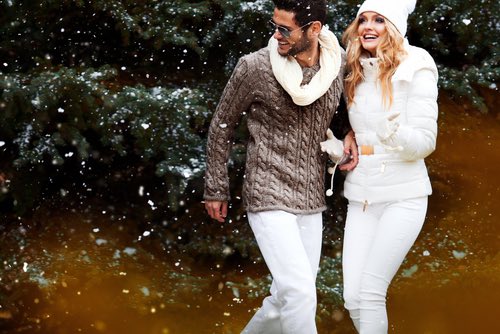 If you're starting to contemplate self-improvements for 2020 like "getting a better body," joining a gym, or eating better, it's time to store a new trick or two up your sleeve:
The Prolon Fast Mimicking Diet®, or Prolon FMD, is new to AVIE! this year! This 5-day dietary program is clinically proven to nourish and reset your body while promoting profound regenerative changes, helping you to lose weight, reduce inflammation and cholesterol, and much more.
Once you've achieved your ideal weight, we can help you tone and tighten your contours with our leading menu of non-invasive body contouring! Because we're obsessed with results, we are thrilled to offer several best-in-class body contouring treatments, including CoolSculpting® non-invasive fat reduction, EMSCULPT®, the world's first non-invasive muscle toning treatment, and non-surgical skin tightening.
These body sculpting treatments are designed to work with your healthy lifestyle (not as a replacement for healthy habits) to provide dramatic contour improvements which are almost impossible to achieve on your own. The hard truth about fat reduction and toning is that certain areas of the body are extremely resistant to regular diet and exercise. No matter how many calories you cut or workouts you do, certain areas of the body, such as the belly, are slow to respond. This is why we are so thrilled to offer advanced body sculpting solutions at AVIE! Our state-of-the-art treatments are designed to provide that extra help you need to reach your goals safely and comfortably.
In case you're not familiar with our technologies, here's a quick rundown of our offerings:
• CoolSculpting literally freezes away fat cells almost anywhere on your body without invasive measures or downtime. Once your fat cells are frozen, they are gradually flushed away by your body in the months following your treatment for natural-looking fat reduction. CoolSculpting can reduce fat cells in targeted area by up to 25% per treatment, but you may need more than one session to achieve your goals. This month, purchase four CoolSculpting cycles & receive a FREE Prolon FMD Kit. (Purchase must be same day of service while supplies last.)
• EMSCULPT uses non-invasive electromagnetic energy to stimulate muscle contractions in the belly, buttocks, or thighs. Each 30-minute session stimulates thousands of muscle contractions, prompting your muscles to strengthen and reveal a more toned and defined appearance. Compare EMSCULPT to your regular workout. There's no way you could do thousands of crunches in one gym visit. That's why EMSCULPT is such an amazing technology. It's that extra push you need to go the extra mile without surgery or downtime.
• Skin Tightening
We offer three advanced technologies for skin tightening: Vivace™ microneedling RF, Ultherapy® skin lifting, and SkinTyte II™. Vivace is a microneedling treatment that creates controlled injuries in your skin with tiny needles and radiofrequency energy to stimulate your skin's healing response for smoother texture and tightening. Ultherapy
stimulates tightening deep within the foundational layers of your skin with ultrasound energy, to provide a lifting and tightening effect of the muscle without downtime. SkinTyte II uses non-invasive infrared energy to stimulate collagen with minimal downtime, and is often paired with non-invasive BBL™ photofacials to provide a clinically-proven anti-aging treatment called The Forever Young BBL™.
We truly can't wait to help you achieve your goals this year! To learn more about body contouring, please call 703.870.3844 or request a personal consultation online today.
—Kim
AVIE! Medspa is proud to serve Leesburg, Ashburn, and the surrounding communities in Northern Virginia.