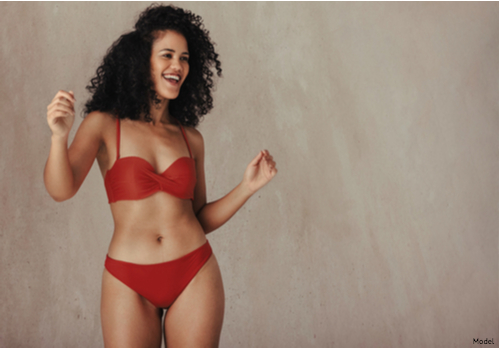 Are you eager to take control of your contours ahead of the holiday season, but aren't feeling ready for surgery or extensive downtime? We want you to know you're not alone, and there are several solutions available here in Leesburg! At female-owned and operated AVIE! Medspa & Laser Center, it is our mission to be the most trained, informed and equipped practice in Loudoun County to help our patients reach their body contouring goals without surgery. That's why we provide CoolSculpting® non-invasive fat reduction, EMSCULPT NEO® non-invasive body sculpting, EMTONE® non-invasive body contouring and more.
Fall is the perfect time of year to invest in yourself and discover slimmer, trimmer and more toned contours ahead of the holidays! With so many technologies and treatments to choose from, it can feel overwhelming to try to decide which will be best for your body and goals. Not to worry! Here's what you should know about the distinct benefits of these three technologies, and how they could help you gain the total body confidence you deserve.
CoolSculpting®
With a series of CoolSculpting treatments, you can slim and trim areas of stubborn excess fat that are nearly impossible to lose with exercise and diet alone, such as:
Stomach bulge
Double chin
Upper arm fat
Inner and outer thighs
Muffin top
CoolSculpting works through a fat-freezing process called cryolipolysis. During your treatment, our team will apply special cooling applicators to your target areas, which will freeze and disable your fat cells without damaging the surrounding tissue. This means there is little to no downtime after treatment, and you can continue with the rest of your day as usual. Once your fat cells are disabled, they are flushed away through your urine in the coming weeks and months, revealing your gradually slimmer, trimmer contours. Starting with CoolSculpting today can help you see results in time for the holidays and the New Year!
At AVIE!, we have performed over 5,000 CoolSculpting treatments and have been a CoolSculpting-certified center since 2013! 
EMSCULPT NEO®
We are honored to be the first in Loudoun County to offer FDA-cleared EMSCULPT NEO, a revolutionary, no-downtime body contouring treatment that simultaneously builds muscle and burns fat. EMSCULPT NEO is the first treatment FDA-cleared to combine fat reduction and muscle toning in one powerful 30-minute treatment.
EMSCULPT NEO uses high-intensity electromagnetic energy to stimulate new muscle growth, as well as radiofrequency (RF) energy to burn fat at the same time. Clinical studies of EMSCULPT NEO have shown that it provides, on average, a 30% reduction in fat and a 25% increase in muscle volume. We recommend a series of four 30-minute sessions, scheduled five to 10 days apart, to achieve your best results.
And remember, there is NO downtime with EMSCULPT NEO, so you can easily fit treatments into your regular schedule to achieve synergistic fat reduction and muscle toning all with one device. 
EMTONE®
Does smoothing cellulite and tightening skin without downtime sound like a dream come true? We bet it does! So many women are bothered by cellulite and lax skin, but struggle to find a way to improve them. Thankfully, that's what EMTONE is designed for. EMTONE is the first and only body contouring device to address ALL causes of cellulite (cumulative sun damage, skin laxity, body fat, aging skin) without downtime.
EMTONE uses radiofrequency (RF) energy and targeted pressure energy to fully transform and strengthen your skin, helping it to look years younger. Best of all, EMTONE pairs perfectly with CoolSculpting and EMSCULPT NEO, so no matter your specific body contouring concerns, you can enjoy total body benefits from treatments that provide dramatic, synergistic results!
We know all of these powerful body contouring solutions are exciting — and we can't wait to help you experience them! — but it goes without saying that you are perfect just the way you are, and we encourage you to embark on your body contouring journey if it will help you feel more comfortable and confident in your skin. You deserve to love your body, and our highly skilled team is committed to helping you do just that!
Give us a call today at (703) 870-3844 or request a consultation online to learn more and get started.